*Terms and conditions apply
Transform your sales team into a high-performing, revenue-generating machine
Unlock the full potential of your sales team with my proven training, coaching & consulting methods.
I Deliver Predictable Results (20% – 50%) through Workable Solutions*
Let Us Connect
Sales Training
Sales Coaching & Consulting
Team Building ( OBT )
Motivational Speaker
Team Development ∝ Sales growth ∝ Revenue growth
Sales growth is not just about closing deals, it's about building a team that can consistently close deals.
Invest in your team's sales training, coaching and mentoring, and watch them soar to new heights of success
Ready to take your sales team to the next level? Schedule a Discovery Session today.
Contact Me
My Story
Meet Saleuuu, the nickname that has followed me through my 24-year journey in sales. From struggling beginner to master of the art and science of sales, I've honed my skills through consistent practice, mentoring, training, and development.
With experience across 10 organizations, 10 sales roles, and 3 countries, I'm a seasoned sales professional who has delivered 25-30% growth for top sales organizations.
As a trainer, coach, and mentor, I've worked with over 5000 professionals and can help clients achieve performance, productivity, and profitability through customized sales solutions.
Know More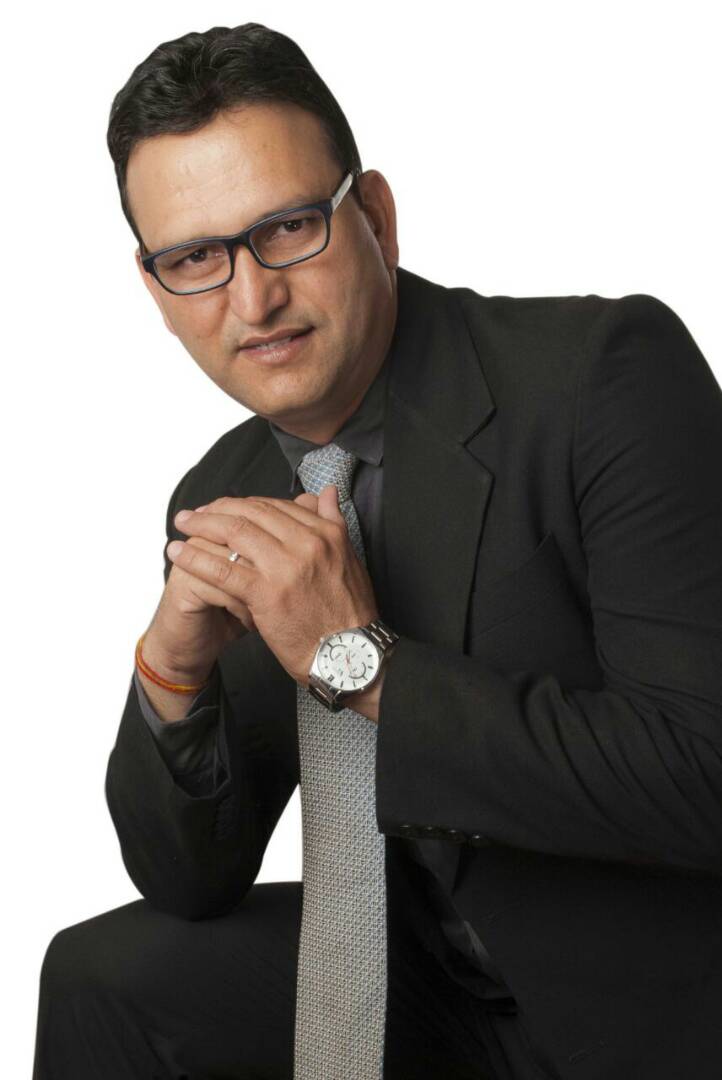 Numbers speak for themselves
Professionals Trained
10000+
Loved by business and individuals across the globe
Kuldeep deliver's session which are filled with high energy & engagement, he creates an environment of participation and learning, his focus is on the outcomes.
Mr. Ankur
Head sales coordinator - keerti computers
Kuldeep makes it so easy for the participants from diverse backgrounds, he ensures everyone is able to grasp the concepts by creating small interactive groups, even participants having issues with language are able to clear their doubts from co-participants.
Mr. Nikhil Ojha
Senior Brand Manager - Meghmani lifesciences Pvt Ltd.
Kuldeep has a very unique approach to conducting the training sessions, he is able to gauge the audience and knows how much he should deliver, he keeps the participation very high, maintains the balance between fun and learn, ensure everyone gains the maximum.
Mr. Arvind Gupta
DM- north - Novo Medisciences Pvt ltd
Kuldeep designs the session keeping in what is the most essential concepts the participants should be able to grab and which will be helpful to them in the Job role, he keeps it very simple, creates high level of participation and energy by doing multiple games and energizers. He is a good human being and a professional.
Mr. Sachin Sakore
Sr. Regional Sales Manager - Gynofem Healthcare & Pharmaceuticals
I engaged with Kuldeep for designing my personal branding strategy and Digital Marketing, his 3R & 3W approach helped me gain insights into defining my Digital persona. He comes up as a very detail oriented professional, his approach is Coaching and Facilitative. I would like to recommend his services to anyone looking for clarity on their Sales Strategy, Sales and Skills Trainings for their teams.
Mr. Kapil Arora
Iron Man / Author / Speaker
We have engaged Kuldeep to enhance our sales teams productivity and also to streamline our sales strategy, his approach is very practical and reviews the current reality from optimization parameters, he help you identify the core issues and then design practical & workable solutions to enhance the productivities. His interventions have helped us to enhance our sales growth by 30%.
Ms. Kamini Lamba
Director / Founder - Flooring Wala.com
We engaged with Kuldeep in helping us design the sales structure for our startup, he not just worked on clearly defining what we should communicate with our prospects for conversion but helped in clearly establishing the sales systems and processes. His approach is coaching & facilitating as he listens patiently to every detail, his energy and focus on implementation are appreciable.
Mr. Tulsidas Majarekar
Founder & Director - Apni Chakki
Kuldeep is a detailed oriented manager who watches his business goal sharply while managing all the variability that come across along the path. What differentiates Kuldeep is his maturity to challenge the status quo and develop workable solutions. A master in art of customer relationship, I have been witness to this talent of his in Indonesia where he used this skill to develop not only external customers but also to develop a team which would stand by him in most difficult times.
Sachin Pagey
Director – Global Strategy
The "Incredible you" life coaching I started with him few months back and now in the completion stage, is showing real positive changes in my personal fitness, finances and interpersonal relationships. Mr. Kuldeep is a rare gem. Wishing you the very best in all your endeavors sir.
Nidhi Saini
Author | corporate FACILITRAINER | communication skills trainer | emotional clarity coach | EQ practioner
Kuldeep is an amazing and well equipped coach- trainer-mentor. He has immense clarity with what he offers during the sessions. Kuldeep is very patient & meticulous in his approach towards his work. Kuldeep is also very open-minded & receptive towards the developments that happen around and could help his coaching process. I've seen Kuldeep rise beyond challenges and admired his resilient attitude.
Ifeanyi Offor
Group Brand Manager
Kuldeep is amazing with his facilitation, flawless and energetic, he comes as someone who is simple as a human being and professional, we enjoyed his training session.
Head HR
large industrial organization